Should I engage buyers online?
Every purchase of a new specialty chemical or material starts with an approval process led by technical decision makers — your real buyers.
With digital, the material selection process has completely changed. They prefer to explore solutions, self-educate and screen for new products and suppliers online, on their own with minimal and delayed human interactions, on the channel and at the moment they want — mostly when they have a need.
Yes, your technical buyers hold the decision power now.
This digitalization of the buying process is the biggest game changer that the chemical industry has ever been facing. This is why it is absolutely vital for suppliers like you to engage your buyers where and when they search. Not before. Not after.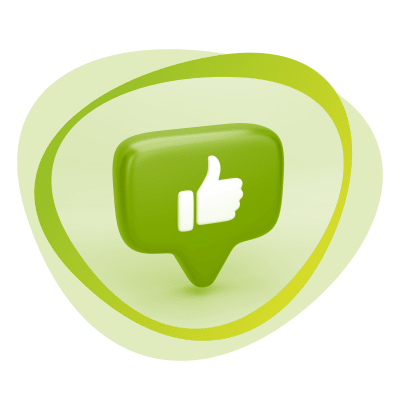 Is SpecialChem a good channel to engage chemical buyers?
Yes it is! The technical buyers with a purchase intent are on SpecialChem. They massively use our free product databases — the world's most exhaustive with products from suppliers — and educational resources to explore and screen solutions, products and suppliers. As a supplier, you can benefit from effective marketing campaigns and our support to influence and connect with your potential customers:

Leverage the largest traffic related to the selection of specialty chemicals and materials.

R&D and product development positions
Expose your products so they are found and considered by the technical decision makers — your real buyers.

Visits related to active projects
Don't let your buyers go to your competition. Engage with them at the most critical moments in their decision process.

Traffic from search engines
Capitalize on visitor intent: encourage them to self-educate and make it easy to progress in their decision process directly on SpecialChem.

Digital tools to engage buyers all along their journey
Benefit from a custom digital marketing program to capture and influence your technical buyers and convert them into real customers.

Lead scoring to detect leads with buying intent
Identify the hottest leads that have a strong buying intent. Our AI gives your an automatic score based on each lead's navigation, behavior, interest and profile.

Customer success manager by your side
Lacking knowledge or resources? No worries, we have your back. Your dedicated Customer Success Manager will implement your marketing program and share best practices, advice and tips to make it a success.
How can SpecialChem help me engage new buyers?
Benefit from a complete range of digital marketing solutions to influence your buyers all along their selection process. We will recommend a custom digital marketing program based on your objectives, pains and resources after a quick diagnostic. To engage new chemical buyers, here are some of the solutions we advise you:

Technology
Center
Give to your future buyers a unique and exclusive mini-website where they can self-educate on your technologies and products.
Is SpecialChem a good fit for me?
Do you want immediate and significant reach to prospective technical buyers in project mode?
Do you want to optimize your lead follow-up and save your sales resources for only the best opportunities?
Do you value an engagement program customized to your resources, digital maturity, ambitions and budget?
Do you need support to design, implement and optimize your marketing program?
If you answer yes to any or all these questions, we are a good fit for you.