For which product launches is SpecialChem a good choice?
Product launch is a generic term that encompasses various situations. Each launch is as unique as your objectives and value proposition. Still, we can group launches into three categories:
Improved Value Proposition: You are launching a new grade in a well-established existing portfolio. You need to show the benefits of this improved grade to people who already know your company and existing products. We recommend that you focus on market education and buyer engagement. Consider brand awareness if you lack market recognition.


New Application Penetration: You are launching a product into a new application or market segment. Your main challenges are to be known and trusted in these new markets and to find the right positioning to attract, educate and engage the relevant technical buyers.


New Technology Introduction: You are launching a completely new products and grades. The challenge here starts with raising the technology awareness and educating the risk-adverse portion of specifiers and buyers in your target markets before extending into traditional buyers engagement.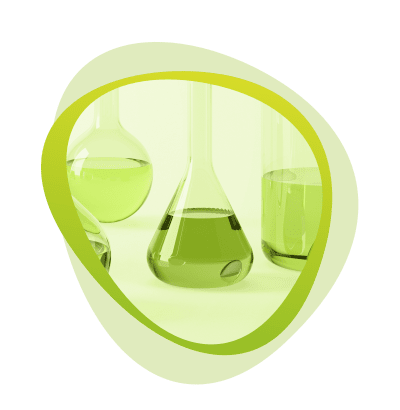 Is SpecialChem a good digital channel to launch my product?
If you are launching a specialty chemical or material for the adhesive, coating, cosmetic or plastic industry, SpecialChem is probably the best material selection platform to do it. Here is why:

Reach a large and massive community of technical buyers
Do you want to reach massive amounts of active technical buyers? You have just found the right place. 9 Million visitors used SpecialChem to find their best specialty chemicals or materials in 2020 — this is one of the largest traffic sources in the material selection space. 70% of our members hold R&D and production positions — your technical buyers. Last, 42% of visits are related to active projects — the best moment to promote your new solution.

Tap into extensive promotion capabilities to ensure a successful launch
Do you need a custom plan that fits your needs and objectives? Webinars, targeted emails, newsletter promotions, exclusive category banners, enhanced product listings... SpecialChem gives you the opportunity to adapt your launch plan with complementary marketing campaigns to maximize your success.

Get all the content creation you need to support your launch
Are you lacking resources to create new content? Product launches require specific documents to be successful. With SpecialChem, you don't have to worry about that. We are happy to share our expertise in creating case studies, articles, or webinars that will help you convert technical buyers into customers.

Cover all the objectives of your product launch in one place
Influence buyers through branding, education, content, and engaging with them at the right moment... product launches are complex. They can mix several marketing objectives and if you lack just one, you can compromise your launch success. At SpecialChem, we are here to ensure your marketing plan and its implementation covers the entire online journey of your future buyers.

Rely on your Client Success Manager to execute your program
Lacking time or resources to handle an external marketing program? Our Client Success Managers (CSM) are here for you. All you have to do is let them work for you. They will implement your campaign from A to Z, share operational and strategic advice and best practices to make your launch a success.
How can SpecialChem support my product launch?
Based on your needs and challenges, we will recommend a custom digital marketing plan on SpecialChem platforms to support your product launch. Your plan is fully executed by our Client Success Manager, and it may include the following digital campaigns:

Case Studies
The best type of document to prove the value proposition of your product.

Market Exploration
Identify the most promising applications that value your product and get clear recommendations on the best positioning to attract buyers.
Is SpecialChem a good fit for me?
Do you want immediate and significant reach to prospective technical buyers in project mode?
Do you want to optimize your lead follow-up and save your sales resources for only the best opportunities?
Do you value a product launch program customized to your resources, objectives and budget?
Do you need support to design, implement and optimize your marketing program?
If you answered yes to any or all these questions, SpecialChem is a good fit for you.