Why does product promotion matter?
You have heavily invested in R&D and marketing to develop and launch your specialty chemicals and materials. But what if your potential customers never hear about their existence? Your sales will never take off.
This is why product promotion is vital. It influences your technical buyers over time so that they think about your product when they have a need for it.
Unless you have a fantastic product, don't expect sales from the first promotion. The chances that your future buyers have a project matching your solution when you choose to promote it are extremely low.
On the contrary, a successful product promotion strategy is all about being top of mind so when the time is right, your solution will be considered first.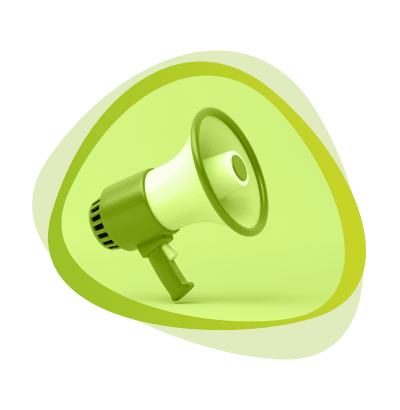 Is SpecialChem a good channel to promote my specialty chemicals or materials?
Yes, and one of the best! The technical buyers massively use our product databases and educational resources to explore new products, get technical data and self-educate on the best material solutions for their projects. SpecialChem is one of the largest and most targeted sources of formulators, engineers and specifiers that you can find in the coating, adhesive, cosmetic and plastic spaces.

Reach the largest community of technical buyers
With visits in , over profiled members with in R&D and production, SpecialChem is the ideal platform to offer massive exposure for your brand, products and messages.

Target the professionals that matter to your business
Our promotional tools and campaigns give you the ability to target the right profiles and the technical buyers having a strong interest in your product family.

Expose your brand and messages at the most important moments
of our visits are related to active projects. For the others, it is just a matter of time before they have a project. Promote your products on SpecialChem to capitalize on those two decisive moments in your buyers' journey and trigger new sales opportunities.

Maximize your promotion with a customized program
Your challenges, your program. We will recommend a specific roadmap with the most relevant digital campaigns to reach the most professionals in your target markets with the best approach.

Ensure the success of your promotion program
Your dedicated Customer Success Manager will implement your SpecialChem program and share best practices, advice and tips to make it a success.

Optimize your lead follow-up
Save resources, time and energy to follow-up your leads. Our AI scoring helps you identify the most interesting leads with the highest chances to convert into business opportunities quickly.
How can SpecialChem help me promote my products?
Count on our wide portfolio of digital campaigns to get a customized program focused on your main challenges. Our recommended programs are designed around 5 pillars:
Is SpecialChem a good fit for me?
Do you want to be massively known in your target market?
Do you want to reach and influence technical buyers with decision power?
Do you value a promotion program adapted to your resources, challenges and budget?
Do you need support to design and implement your marketing program?
If you answer yes to any or all these questions, we are a good fit for you.